DAY 22
Week 4
BILBAO (Basque Country, ESP) to LOGROÑO (La Rioja, ESP)

Friday July 28th, 2017
TODAYS MILEAGE – 91 miles or 146 kilometres
TRIP MILEAGE – 14,563 miles or 23,437 kilometres
We departed Bilbao mid-morning with our overnight destination of Logroño, only an hour and a half bus ride to the south.
The afternoon was largly taken up by a winery visit to Bodegas Franco-Españolas. The evening was a laid back affair sampling pintxos from the numerous vendors down along Calle Travesía de Laurel.
We ended the night with me introducing Gabo to the age old tradition of Rugby Tequila - needless to say, Gabo now looks at me in a different light.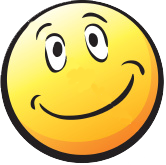 • LOGROÑO ~ Exploring The City (La Rioja, ESP)
Day 20 - Bilbao/Logroño
Travel to Logroño and enjoy an included wine tasting in the Rioja region.
With tons of churches, roman bridges, parks, plazas, and ancient buildings, there's no shortage of sights to be seen when wandering around this city.
Enjoy an included wine tasting at a local restaurant and indulge in the local specialties like Tempranillo. Try some pintxos with the local vintages for a true culinary delight.