DAY 21b
SAN SEBASTIÁN ~ Exploring The City (Basque Country, ESP)

Thursday July 27th, 2017
TODAYS MILEAGE – 132 miles or 212 kilometres
TRIP MILEAGE – 14,472 miles or 23,290 kilometres
I think we got in to San Sebastián around 11AM and after Gabo's orientation chat in the middle of Puente María Cristina (María Cristina Bridge), we were off like a herd of turtles.
We crossed the Urumea River and circled Plaza de Bilbao before pulling up at Catedral del Buen Pastor de San Sebastián (Good Shepherd of San Sebastián Cathedral), for a few to go and check out the interior.
From there it was down to walk along the Playa de la Concha (La Concha Beach), where we continued on around the Real Club Náutico de San Sebastián (the boat club), past the Donostiako Udala (San Sebastian City Hall) and then settling in for a feed at Bar Baztan.
We were scheduled to return on the 8PM service, but I really wasn't digging the "combat tourism" experience in walking around the town, so decided to head back early. Young Anna had the same thoughts, so it was off to the Donostiako Autobus Geltokia (bus station) where we managed to trade in our tickets for the 3PM bus service and had great time solving the world's problems in conversation on the trip.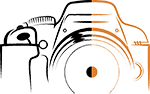 Select Camera Icon To Start Slideshow