DAY 21a
BILBAO ~ Exploring The City (Basque Country, ESP)

Thursday July 27th, 2017
TODAYS MILEAGE – 132 miles or 212 kilometres
TRIP MILEAGE – 14,472 miles or 23,290 kilometres
I was up at sparrows fart (..... now that's a suprise - NOT) to check out Bilbao while she was waking up.
I meandered past the Gothic-revival Catedral de Santiago (St. James' Cathedral) and over to Mercado de la Ribera (Ribera Market). From there I headed around the Teatro Arriaga (Arriaga Opera House) along the Nervión River and back to Hotel Bilbao Plaza for breakfast with the rest of the group.
After returning from San Sebastián, I headed out on my own to explore Casco Viejo (Bilbao's Old Quarter) for several hours.
I met up with Sarah and Dan for a totally forgettable experience at Restaurante Coppola Bilbao as my Trip Advisor Review attests.
But all was not lost, as imbibing in a couple of after dinner drinks and Pintxos at Galipó was a whole lot of fun. Hanging out with the friendly locals, while being made to feel welcome, by laid back cruizy bar staff, made for a great experience.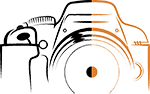 Select Camera Icon To Start Slideshow