DAY 7
Week 1
CAPE TOWN (Western Cape, ZAF) to CITRUSDAL (Western Cape, ZAF)
Thursday November 17th, 2016
TODAYS MILEAGE – 160 miles or 257 kilometres
TRIP MILEAGE – 13221 miles or 21277 kilometres
Today would be the first official day of Part II of my African Adventures and the beginning of Nomad Africa Adventure Tours 41 day Cape Town to Nairobi road trip. I lob up to Nomads office, a couple of blocks over from my hotel, and meet up with Keith our driver/guide and Laurine our cook/guide.
The plan was to meet around 8AM for an 9AM departure, check out a winery and the make camp for the night by mid-afternoon, but as you will soon discover and hear often on this continent - "This Is Africa".
You will notice and addition to the Navy Blue text at the bottom of the travel pages - this is the official activity description Nomad outlined in their itinerary, so keep a close eye on what actually eventuates as it can be factual, hilarious and sometimes a little misleading.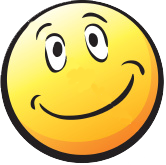 • CAPE TOWN ~ Nomad Tours Offices (Western Cape, ZAF)
• CAPE TOWN ~ Table View (Western Cape, ZAF)
• PAARL ~ Spice Route (Western Cape, ZAF)
• PAARL (Western Cape, ZAF)
• MOORREESBURG (Western Cape, ZAF)
• VELDDRIF (Western Cape, ZAF)
Day 1 - Cape Town to Namaqualand
Leaving Cape Town, we make our first stop at Table View and take photos of Table Mountain from across Table Bay. We will be heading north towards our stop for the first night, passing through the Cederberg Region. Upon arrival at our overnight stop, we will enjoy a wine tasting, sampling wines from the region. Tonight we will be treated to a traditional South African meal, followed by a full tour briefing from your guides.