DAY 7c
PAARL ~ Spice Route (Western Cape, ZAF)
Thursday November 17th, 2016
TODAYS MILEAGE – 160 miles or 257 kilometres
TRIP MILEAGE – 13221 miles or 21277 kilometres
It should have taken only about an hour to cover the 52 kilometres (32 miles) to our stop at Spice Route, but during the drive I was thinking to myself that either our driver Keith (aka Maverick) was either just a steering wheel attendant, or our vehicle "Sammy" was having a seriously bad day. Turns out it was the latter.
It took near on two hours to get to our destination and you could both hear and feel that Maverick was pedalling hard to just keep up with traffic. He was near-on valve bouncing the diesel motor at maximum revs just to keep in motion. I took a quick look out the window and saw the tell tale signs of a blown turbo charger - blue smoke.
When we arrived, a quick look at the outlet side of the turbo revealed large amounts of black engine oil, which meant that the turbo had in fact blown the seals and was pumping its own oil into the inlet side of the motor, thus slowly pushing itself to a fatal outcome. Not to worry though, Maverick was on the dog & bone to company and a replacement vehicle was soon despatched.
In the interim, we made the most of the downtime to partake in a spot of lunch and a wine tasting that would end up providing the name for the tour group - Chakalaka's.
According to Spice Route Wines their flagship red Chakalaka consisting of 50% Syrah | 15% Mourvèdre | 13% Petite Sirah |8% Carignan | 8% Grenache | 6% Tannat "is named after South Africa's traditional spice blend. A sum of many parts selected for their ability to express the soils of the Swartland harmoniously, Chakalaka is a blend of six grape varieties; a reflection of our cultural diversity and our desire to show place before grape." It was during the toast, while sampling the wine, that someone hit on the idea that Chakalaka would make a great tour group name, which also goes to show that no great story ever started with sharing a salad.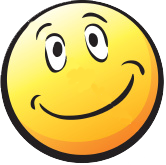 Anyways ..... after a four hour wait, our replacement vehicle "Pete" arrived in a sad state of repair & cleanliness, as it had only just come of another tour. Oh well I thought - "This Is Africa".
A few of us got stuck in and transferred all the luggage, food, groceries and camping equipment to our new ride and we hit the frog & toad trying to make camp before nightfall.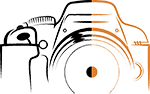 Select Camera Icon To Start Slideshow