DAY 33b
BEIJING ~ Tiananmen Square 天安门广场 (Beijing, CHN)
Tuesday August 8th, 2017
TODAYS MILEAGE – 6 miles or 10 kilometres
TRIP MILEAGE – 32,307 miles or 51,993 kilometres
Prior to the Tiananmen Square protests of 1989, or what is commonly known in mainland China as the "June Fourth Incident", "Tiananmen Square" was more renowned for housing the Mausoleum of Mao Zedong and as the site of "Monument to the People's Heroes".
At 109 acres (44 hectares) in size, the world 7th largest public square became a household name due to the actions of government troops and tanks opening fire with automatic weapons, indiscriminately killing at least several hundred student-led demonstrators.
Interestingly enough, when asked about the protests, our CEO (Chief Experience Officer) Lee denied any knowledge of it and tried fobbing it off a some "propaganda act" of those having "issues with China". What immediately came to mind was writer, philosopher, essayist, poet, &amp novelist Jorge Agustín Nicolás Ruiz de Santayana y Borrás (George Santayana) who once said "Those who do not learn history are doomed to repeat it".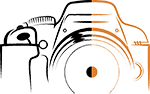 Select Camera Icon To Start Slideshow