DAY 33c
BEIJING ~ The Forbidden City 紫禁城 (Beijing, CHN)
Tuesday August 8th, 2017
TODAYS MILEAGE – 6 miles or 10 kilometres
TRIP MILEAGE – 32,307 miles or 51,993 kilometres
Even from a young fella, I'd heard a lot about The Forbidden City serving as the Chinese imperial palace and home of emperors, as well as the ceremonial and political centre of Chinese government for almost 500 years and was looking forward to checking this landmark out for myself.
The 14 year construction program commenced in 1406 and saw the completion of 980 buildings covering over 180 acres (72 hectares), which served both the Ming and Qing dynasties.
Aside from the well documented health issues with Don, I was somewhat disappointed with the UNESCO World Heritage Site. The experience was akin to walking the length of a huge carpark and looking at the outsides of the utility buildings. You couldn't enter any of the main buildings, while those that did have an entry open - it was stacked 20 rows deep with people pushing, shoving &amp jostling to get a happy snap.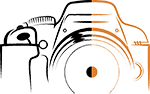 Select Camera Icon To Start Slideshow