DAY 33a
BEIJING ~ Zhengyang Gate 正阳门 (Beijing, CHN)
Tuesday August 8th, 2017
TODAYS MILEAGE – 6 miles or 10 kilometres
TRIP MILEAGE – 32,307 miles or 51,993 kilometres
Constructed in 1419 during the Ming dynasty, the "Zhengyang Gate" is a triple-eaved Xieshanding style tower, with green glazed tiled structure. It is located on the southern perimeter of Tian'anmen Square, measures 203 feet (62 meters) in length, 39 feet (12 meters) in width and 85 feet (26 meters) in hight. This includes the 4 storey watchtower, which was built in 1439 and contains 94 embrasures (arrow slits) that open to the east (21), west (21) and south sides (54).
Zhengyang Gate was one of nine, and the tallest gate, that made up the Inner City wall that ran 15 miles (24 kilometres) long, 49 feet (15 meters) high, with a thickness of 66 feet (20 meters) at ground level and 39 feet (12 meters) at the top. The encirculing wall, with the exception of a small section near Beijing Railway Station, was demolished in 1965 to allow construction of the 2nd Ring Road and Line 2 of the Beijing Subway.
The gate was for the exclusive use of only the Emperor when visiting "Tiantan " (The Temple of Heaven), in the outer city, to make offerings.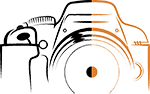 Select Camera Icon To Start Slideshow