DAY 3
Week 1
LISBON (Lisboa, PRT)

Sunday July 9th, 2017
TODAYS MILEAGE – 3 miles or 5 kilometres
TRIP MILEAGE – 12,488 miles or 20,097 kilometres
Today was the first official day of the G Adventures 22 day Ultimate Spain & Portugal trip.
In effect, I had most of the day to myself to wander around Lisbon after departing the Hotel Métropole and checking in at the Residential Flourescente for the next couple of nights.
We all met in the hotel's common area around 6PM, for a trip overview with our "CEO" (Chief Experience Officer) Fredy. From there is was off to Restaurante Solar do Bacalhau for the traditional tour group "meet & greet" dinner in the upstairs private dining area.
I reckon I had a great day exploring and look forward to what tomorrow brings.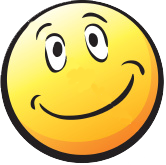 • LISBON ~ Hotel Métropole (Lisboa, PRT)
• LISBON ~ Exploring The City (Lisboa, PRT)
• LISBON ~ Residential Flourescente (Lisboa, PRT)
• LISBON ~ G Adventures Group Dinner (Lisboa, PRT)
Day 1 - Lisbon
The adventure begins tonight. Feel free to explore before your welcome meeting, but make sure you're back in time to meet the group. After introductions, your CEO will review the details of your tour.