DAY 3b
LISBON ~ Exploring The City (Lisboa, PRT)
Sunday July 9th, 2017
TODAYS MILEAGE – 3 miles or 5 kilometres
TRIP MILEAGE – 12,488 miles or 20,097 kilometres
I spent most of most of the day wandering around Lisbon and had a brilliant time doing so.
I went back to check out the Arco da Rua Augusta on Praça do Comércio and the Estátua de Dom José I, as there were no people around first thing on a Sunday morning.
The tree lined main roads and narrow thoroughfares made the heat of the midday sun a whole lot more cooler, which is when I happened upon the Funicular Lavra, one of the three funiculars in Lisbon.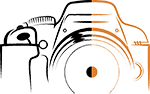 Select Camera Icon To Start Slideshow