DAY 38
Week 6
XI'AN (Shaanxi, CHN)
Sunday August 13th, 2017
TODAYS MILEAGE – 6 miles or 10 kilometres
TRIP MILEAGE – 33,970 miles or 54,669 kilometres
With today being essentially a free day in Xi'an to do whatever we want with, Rob & shouted our CEO (Chief Experience Officer) Lee lunch before we headed over to explore some more of the Muslim Quarter on our own.
Not sure how it ended up occurring, but by sheer coincidence we managed to find our seats back at the "Near Wall Bar" to partake in some "Quality & Assurance" testing of "Xi'an Brewery's" products - damn the bad luck!!!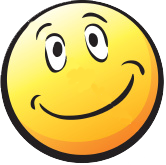 Day 8 - Xi'an
Full day exploration in Xi'an.
Explore all this city has to offer - The Great Mosque, Big Goose Pagoda, Bell and Drum Towers or Defachang Dumpling Banquet.