DAY 37d
XI'AN ~ Lost Plate: Evening Food Tour (Shaanxi, CHN)
Saturday August 12th, 2017
TODAYS MILEAGE – 7 miles or 11 kilometres
TRIP MILEAGE – 33,964 miles or 54,660 kilometres
After the debacle of the two "freaked-out Fräulein's" refusal to pay for and participate in the Lost Plate Xi'an Evening Food Tour, I was pleased to see that our CEO (Chief Experience Officer) Lee had decided to take up my offer and spend the evening with Rob and myself.
Upon arrival at our gathering point for the evening - the "11 Red Door Fire Station", Rob & I were greeted with souvenir stubby coolers filled with an ice cold beer, by our evenings guide - Ruixi. Either we were early or extremely dehydrated, but we were both on our second refill by the time the tours remaining four participants, which included trainee tour guide, had arrived. Once the introductions and greetings were completed, we climbed aboard three tuk-tuks and proceeded in criss-crossing Xi'an's back streets and "rabbit warren" suburbs for the next four hours.
At the culmination of the evening, Rob and I went back to the "Near Wall Bar" for several selections from "Xi'an Brewery's" offerings and both commented how much fun & insight we got on the city during the tour. Lee also mentioned that she picked up quite a few pointers, as well as having quite a few laughs herself.
All in all, it was a great fun experience all round.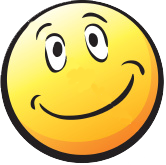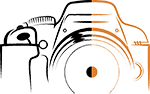 Select Camera Icon To Start Slideshow