DAY 31
Week 5
BEIJING (Beijing, CHN)
Sunday August 6th, 2017
TODAYS MILEAGE – 3 miles or 5 kilometres
TRIP MILEAGE – 32,204 miles or 51,827 kilometres
After spending most of the last night trying to sort out why I had no data on my mobile, I headed over to one of China Mobile's agents and worked out that I was sold a SIM with only 50MB of data allowance ..... and that it only had service in Beijing.
It was easier and cheaper to get a new SIM, so it was a taxi trip back to the hotel to get my passport and then complete the transaction.
This took up most of the morning and with a 4PM deadline to attend the G Adventures Meet & Greet, I simply wandered around a couple of the huge shopping centres and took great delight in the "Chinglish" signs that where everywhere.
At the briefing that consisted of two German girls, a Canadian train driver - Rob, an American - Don and "CEO" (Chief Experience Officer) "Lee", we were given an overview of the entire Essential China trip, before we headed out for a meal at a local restaurant, just around the corner.
One observation that I took in, Don was not only late to both the Meet & Greet and the dinner departure, but he was also sweating profusely in the air-conditioned areas - I sure hope this is not a sign of things to come.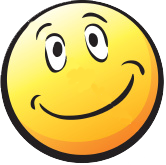 • BEIJING ~ Street Signs & Notices (Beijing, CHN)
Day 1 - Beijing
The adventure begins tonight. Feel free to explore before your welcome meeting, but make sure you're back in time to meet the group. After introductions, your CEO will review the details of your tour.
Please note that normal check-in times apply at our start hotels, but you can usually store your luggage for the day if you arrive early.