DAY 30b
BEIJING ~ Lost Plate: Beijing Hutong Evening Food Tour (Beijing, CHN)
Saturday August 5th, 2017
TODAYS MILEAGE – 13 miles or 21 kilometres
TRIP MILEAGE – 32,201 miles or 51,822 kilometres
As is my tradition when arriving in a new country, I booked a local food tour with "Lost Plate", so I hopped on the metro train service up to the "Yonghegong Lama Temple" stop and arrived a couple of hours early just to be sure I didn't miss the tour.
I wandered over to the "Confucius Temple" to kill a bit of time before meeting up with the rest of the Food Tour participants, where I was met by the tour guide "Icy" offering cold beers no less, to start the evening off - I know I'm gonna luv tonights planned activities.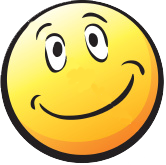 We then proceeded to spent the next 3½ hours criss-crossing both the Andingmen and Beixin Bridge districts in tuk-tuks, sampling not only street food, but home cooked dishes prepared by and served by the residents in their actual homes. We also stopped off at hole in the wall type eateries specializing in one type of dish.
Final stop of the night was "Peiping Machine Taphouse" where every person on the tour commented on how impressed they were with the tour and how much fun they had on it. Me personally ..... I thought it was a brilliant way to spend a couple of hours getting to know a place.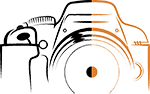 Select Camera Icon To Start Slideshow