DAY 30
Week 5
BEIJING (Beijing, CHN)
Saturday August 5th, 2017
TODAYS MILEAGE – 13 miles or 21 kilometres
TRIP MILEAGE – 32,201 miles or 51,822 kilometres
I slept in 'til around 7AM local time, awaking to the 1970's "browns &amp brass" hues of decor that make up Chong Wen Men Hotel. Being close to a major railway station and several major shopping centres, made the hotel a great place to be based while exploring the city of nearly 22 million.
I spent most of the morning walking back and forth, seeking a mobile phone service provider who sells SIMs with data packages to overseas visitors. Once that was sorted I had to then configure the VPN (Virtual Private Network) connection on the server, located back at my house, to ensure I was the only person reading my email as well as having full access to Facebook, Instagram and Google. The major reason for having is Google access is Google Maps , which is how I ensure I get back to my accommodations while on my walkabouts.
As is my tradition when arriving in a new country, I booked a local food tour with "Lost Plate" and spent the rest of the evening on the Beijing Hutong Evening Food Tour and had a brilliant time.
It was a big day, but I had and awesome time marvelling at just how big the city is and the sheer volume of people and traffic that looks to be the norm. Can't wait to see what the new dawn brings.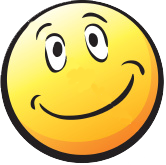 • BEIJING ~ Exploring The City (Beijing, CHN)
• BEIJING ~ Lost Plate: Beijing Hutong Evening Food Tour (Beijing, CHN)