DAY 26
Week 4
MADRID (Madrid, ESP) to DUBAI (Dubai, UAE)
Tuesday August 1st, 2017
TODAYS MILEAGE – 3,530 miles or 5,681 kilometres
TRIP MILEAGE – 18,436 miles or 29,670 kilometres
I spent the morning of my final day in Europe just wandering around Madrid, essentially either killing time or charging up all my electronics for my 7:15 PM departure to Dubai International Airport.
It'd be fair to say that my free flights to Beijing have been a bit of a sore point and a lesson in frustration. On my return from Africa last year, I got bumped of my Brisbane flight and received "free return flights within the Emirates Airlines network". What they failed to mention was that you have to fight them every step of the way in trying to fly where you want - when you want. Over the period of a month I literally spent days on the phone with Emirates "Customer Support" service, in which they confirmed my fight bookings, only for me to ring them a couple of days later seeking the flight confirmation and to be told "we can not ticket the flights due to ticketing rules" - this happened on no fewer that 5 separate occasions.
I have to believe this treatment has got to be part of some corporate ploy in which Emirates frustrates the traveller so much so that in the end that throw their hands up and say "fuck it - it's all to hard".
The upshot of it all was that instead of being able to fly Madrid to Beijing via Dubai direct, I had to got Madrid to Beijing via Dubai & Brisbane, which equates to an extra 8,647 miles (13,916 kilometres) or a further 8 hours 10 minutes flight time, without accounting for layover times.
I figured I'd head out to the Aeropuerto de Madrid-Barajas Adolfo Suárez around 4PM with the private mini-van service that was booked by my travel agent. The driver had a heck of a time find the address of two of his passengers, which saw us arrive at the T1/T2/T3 terminals around a quarter to 5 where we dropped two passengers off. We were about to head over to T4, about 4 miles (6 kilometres) away when were stopped by the Police, who decided take next 40 minutes in issuing the driver a ticket for dropping people of at T1/T2/T3 terminals instead of going to T4 as per his written manifest.
I arrive at the check-in counter to find it absolutely jammed packed and decided to play the "dumb tourist who can't read" and line up in the First Class line where there was no one. Surprisingly the lady simply checked in my luggage, handed me a ticket and pointed me in the direction of the 10 minute tram ride over to Terminal T4S.
Upon exiting the tram, it was a 500 metre walk to the Immigration & Customs station, of which there were only two of the 6 booths working. There must have been 200 people in front of me and the queue wasn't moving that fast, which saw me walk straight to the gate and onto the plane.
As I settled into my seat, I thought "jeez ..... that was whole lot of fun - NOT!! Let's not do that again". No good getting upset over it, as its all part of this wonderful thing we call travel.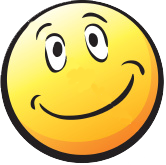 • MADRID ~ Wot Tha??? (Madrid, ESP)
Here's a breakdown of the travel times and distances in getting over there:
∗ MADRID ~ Hotel Europa (Madrid, ESP) to MADRID ~ Adolfo Suárez Madrid–Barajas Airport (Madrid, ESP)
13.7 miles or 22 kilometres
• Travel Time: 24 minutes
∗ MADRID ~ Adolfo Suárez Madrid–Barajas Airport (Madrid, ESP) to DUBAI ~ International Airport (Dubai, UAE)
3516 miles or 5659 kilometres
• Emirates Flight EK144 Time: 7 hours 9 minutes