DAY 25g
MADRID (Madrid, ESP)

Monday July 31st, 2017
TODAYS MILEAGE – 125 miles or 201 kilometres
TRIP MILEAGE – 14,906 miles or 23,989 kilometres
For me, today would be my penultimate day in Europe, so after returning from the Segovia daytrip with Dan, we headed over to collect our laundry before the dry cleaners closed for the day.
On the way back to the hotel, we pulled up at Lizarran for some pinchos and a couple of libations before literally running into Matt and his brother just around the corner at Restaurante Ginger on Plaza del Ángel. Being the good social young fellas that we are, we parked up for a chat and some mojito's.
I got back to the hotel around midnight and spent the next hour or so on my balcony, partaking in some people watching over the lively Puerta del Sol (Gate of the Sun).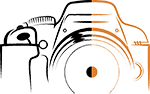 Select Camera Icon To Start Slideshow