DAY 13
Week 2
MADRID (Madrid, ESP) to VALÈNCIA (Valèncian, ESP)

Wednesday July 19th, 2017
TODAYS MILEAGE – 225 miles or 362 kilometres
TRIP MILEAGE – 13,619 miles or 21,918 kilometres
Don't think anyone was too upset, when Fredy announced we would not be partaking in the scheduled 7 hour bum numbing bus ride to València - damn the bad luck.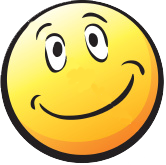 Instead we'd be hurtling across the Spanish countryside at speeds exceeding 300 kph (180 mph) on the AVE (Alta Velocidad Española) service operated by Renfe - Spain's national and international train company. In just over two hours we exited Estación Valencia Joaquín Sorolla and all bundled into ½ a dozen cabs, to our accomodations for the next couple of nights - the Hostal Antigua Morellana.
Given that we saved half a day in travel time, we all headed off on an orientation walk with Fredy for a couple of hours before wandering around and exploring València on our own.
• HUELVES ~ Alta Velocidad Española (Spanish Bullet Train) (Castilla-La Mancha, ESP)
• VALÈNCIA ~ Exploring The City (Valèncian, ESP)
• VALÈNCIA ~ Mercat Central de València (Valèncian, ESP)
• VALÈNCIA ~ Puerta de Serranos (Valèncian, ESP)
• VALÈNCIA ~ Plaça de la Verge (Valèncian, ESP)
Day 11 - Madrid/Valencia
Journey to Valencia and take an orientation walk of the Old Quarter.
After a long travel day, arrive to the shores of the Mediterranean and the vibrant city of Valencia. The city is the home of paella, the Holy Grail, the birthplace of the inimitable architecture of Santiago Calatrava, and one of Europe's newest and most impressive science museums.
Orientation Walk - 30m-1h: Enjoy a brief walk with your CEO. He/she will give you some tips on finding things like supermarkets, main squares, and ATMs. For more specific or in-depth information, an official guided tour is recommended.