DAY 11a
MADRID ~ Exploring The City (Madrid, ESP)
Monday July 17th, 2017
TODAYS MILEAGE – 266 miles or 428 kilometres
TRIP MILEAGE – 13,394 miles or 21,556 kilometres
Myself, Emily & David Rice headed over Ribs - True American BBQ for a late lunch, before meeting up with Fredy and the rest of the group, back at the the Hotel Europa, for our 2 hour orientation walk of the Spanish capital city.
We took in such places as the Estatua Ecuestre de Carlos III (Equestrian Statue of Carlos III) in the middle of Puerta del Sol (Gate of the Sun). After a quick sampling at the Museo del Jamon (ham museum) it was out to Puerta de Alcalá (Alcalá Gate) on the Plaza de la Independencia (Independence Square) via the brilliant architecture of the Edificio Meneses (Meneses Building), the Congreso de los Diputados (Congress of Deputies) and the Palacio de Cibeles (Cybele Palace).
On the return leg, we took in the awesome looking Edificio Metrópolis (Metropolis Building), Monumento A Cervantes (Cervantes Monument) located in Plaza de España (Spain Square). From there is was over to the Palacio Real de Madrid (Royal Palace of Madrid) and the Teatro Real (Royal Theatre) on Plaza de Oriente before heading back to our hotel.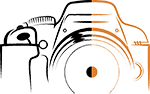 Select Camera Icon To Start Slideshow