DAY 8a
SEVILLE ~ Exploring The City (Andalusia, ESP)
Friday July 14th, 2017
TODAYS MILEAGE – 2 miles or 3 kilometres
TRIP MILEAGE – 12,927 miles or 20,804 kilometres
I got up nice and early and was able to take in the sunrise at Metropol Parasol, better known to the locals as "Incarnación's Mushrooms", before partaking in one of my favourite activities - visiting the markets.
Although officially opening at 10AM, I was able to source enough fresh produce at the Mercado de la Encarnación (Market Encarnation) to ensure a great healthy start to the day.
I'd have to say that our digs at the Cool Sevilla Hotel were a bit ordinary to say the least, as my Trip Advisor review goes on to explain.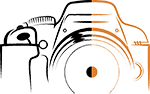 Select Camera Icon To Start Slideshow