DAY 8
Week 2
SEVILLE (Andalucia, ESP)

Friday July 14th, 2017
TODAYS MILEAGE – 2 miles or 3 kilometres
TRIP MILEAGE – 12,927 miles or 20,804 kilometres
The start of my second week travelling through Portugal & Spain saw me with a extra day in Seville, the capital of southern Spain's Andalusia region.
I got up nice and early and was able to take in the sunrise at Metropol Parasol, better known to the locals as "Incarnación's Mushrooms", before partaking in one of my favourite activities - visiting the markets. Although officially opening at 10AM, I was able to source enough fresh produce at the Mercado de la Encarnación (Market Encarnation) to ensure a great healthy start to the day.
Returning back to the Cool Sevilla Hotel, after sorting a SIM card and wireless connectivity for one of our G Adventures group members, we all headed over to the Real Alcázar de Sevilla (Royal Alcazars of Seville), which lived up to its renown as one of the most beautiful palaces in Spain. A couple of blocks away was the Catedral de Santa María de la Sede (Seville Cathedral) which was architecturally impressive from the outside, didn't do much from me when entering to forego the 9€ ($14AUD / $11USD) entrance fee.
I'd heard about the El Rinconcillo had been serving Sevillian tapeo (tapas - an appetizer or snack in Spanish cuisine) since 1670, so a few of us decided to park up there for lunch and let me tell you, what a great experience that was. We pretty much had the afternoon to ourselves from there, so in true Spanish style, I decided on taking a siesta for a couple of hours during the hottest part of another 46°C (115°F) day.
Around 7PM saw us all assembled at the La Bodega de la Alfalfa to help Carmen (CJ) celebrate her birthday before heading over to Blues Bar Sevilla until I somehow found my bed in the wee hours of the morning.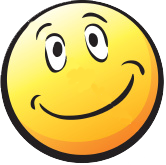 • SEVILLE ~ Exploring The City (Andalucia, ESP)
• SEVILLE ~ Real Alcázar de Sevilla (Andalucia, ESP)
• SEVILLE ~ Catedral de Santa María de la Sede (Andalucia, ESP)
• SEVILLE ~ El Rinconcillo (Andalucia, ESP)
• SEVILLE ~ La Bodega de la Alfalfa (Andalucia, ESP)
• SEVILLE ~ Blues Bar Sevilla (Andalucia, ESP)
Day 6 - Seville
Spend a day enjoying this city and its Moorish influence. Opt to explore the district of Santa Cruz, the Alcázar palace or the world's largest Gothic cathedral. Take the time to see all this great city has to offer. Opt to explore the interiors and gardens of the Alcázar, a magnificent palace dating from Moorish times, or the true heart of Seville, the Santa Cruz quarter - a charming area with winding alleys, picturesque lime-washed houses, flowery patios, and small squares.
Seville is home to the world's largest gothic cathedral - climb the adjoining tower for great views of the city. Other attractions include the Museo Arqueológico, the Casa de Pilates and the Parque de María Luisa, which has a maze of paths, garden beds, pretty little patios, fountains, and shaded lawns.