DAY 6
Week 1
LAGOS (Algarve, PRT)

Wednesday July 12th, 2017
TODAYS MILEAGE – 2 miles or 3 kilometres
TRIP MILEAGE – 12,733 miles or 20,491 kilometres
The rest of the group decided to go on a 5km (3 mile) coastal hike with some kayaking thrown in for good measure. I declined the offer, partly because of physical restrictions regarding my back injuries, but more importantly it was the decider for State Of Origin 2017.
With a little research, I was able to ascertain that the only place in Lagos that was televising the match live was The Tavern. So after dropping off some laundry, I parked up on a barstool a little after 8AM, just as the preliminaries started and blew the froth off the first coldie not long after that.
The "Maroons" ended taking out the series with a final score of 22 to 6 and boy did the "Queerlanders" let me know all about it. I must have been the only "Blues" fan in the entire joint ..... but not to worry though, I had a bloody good time and gave as good as I got.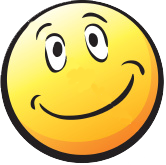 I got out of there around lunch time and decided to fang out on the seafood offerings at Restaurante Gilberto, conveniently located right next to the fish market - Mercado Municipal da Avenida de Lagos. With a fully belly and more than a few sherbets and a couple of vinos, I wandered back to the hotel for a little siesta as if its good enough for the locals, I may as well give it go.
Late afternoon saw me going to collect my laundry as we were on the road again tomorrow. We all met up around 7PM to try out the highly rated Restaurante Adega Da Marina and in all honesty, I'd have to say it was one of the least liked experiences I've participated in. It took ages to order, then receive an incorrect and cold meal that was meant to be a swordfish steak and salad, but received a dry pork chop and manky stale chips. Listening to the table, quite a few of the group had similar issues.
After some gelato up the street, quite a few of us adjourned back to McCabes Bar on the way home, which finished the evening off nicely.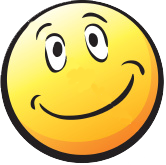 • LAGOS ~ State Of Origin (Algarve, PRT)
• LAGOS ~ Restaurante Adega Da Marina (Algarve, PRT)
Day 4 - Lagos
Spend the day on the Algarve with an included hike along the famous golden cliffs and sandy coves.
Coastal Algarve Hike in Lagos 1h ~ 5km: Enjoy a hike along the famous golden cliffs and sandy coves of the Algarve. Pack water, sunscreen, and a camera, and you're good to go!