DAY 2
Week 1
DUBAI (Dubai, UAE) to LISBON (Lisboa, PRT)

Saturday July 8th, 2017
TODAYS MILEAGE – 3826 miles or 6157 kilometres
TRIP MILEAGE – 12,485 miles or 20,093 kilometres
After all the headaches and dramas of yesterday in just getting on to a flight, to which I'm pleased to say that they are just relegated to being just memories now. Happy to say that there was not one drama or issue with any of the flights or connections. Unfortunately that's not to say my travel dramas we completely finished with though.
Not sure what was going on at Lisbon's Portela International Airport, but having only 3 immigration officers to process at least the 4 flights that I counted, saw the queue snaking around for over 2 hours, just to get a stamp in a passport FFS!!! To top it off, my transfer driver delivered me to the wrong hotel on the other side of town, but I showed him the hotel reservation when he met me and then again when he wanted me to exit his vehicle. In the end, it took another 20 minutes to for him get me to my accommodations at the Hotel Métropole.
The reason why I was adamant about getting to my hotel on time today, was that there was no way that I was going to miss the WithLocals Food Tour of Lisbon I had booked.
It's become a bit of a tradition of mine to partake in a local food tour, especially after long haul flights. I've worked out the benefits of these walking tours to be (a) assist with getting over jet lag as you are kept active and alert, (b) get the lay of the land which helps with exploring on your own later, (c) you sample some of the best local foods & beverages and more importantly (d) you get the benefit of a locals "do's & don'ts". My guide - Pedro, was absolutely brilliant and it was a great way to end my first day in Portugal.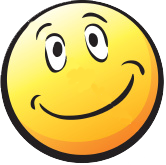 • LISBON ~ Hotel Métropole (Lisboa, PRT)
• LISBON ~ WithLocals Food Tour (Lisboa, PRT)
Here's a breakdown of the travel times and distances in getting over there:
∗ DUBAI ~ International Airport (Dubai, UAE) to LISBON ~ Portela International Airport (Lisboa, PRT)
3818 miles or 6145 kilometres
• Emirates Flight EK191 Time: 7 hours 44 minutes
∗ LISBON ~ Portela International Airport (Lisboa, PRT) to LISBON ~ Hotel Métropole (Lisboa, PRT)
5.0 miles or 8.0 kilometres
• Travel Time: 21 minutes
∗ LISBON ~ WithLocals Food Tour (Lisboa, PRT)
2.6 miles or 4.2 kilometres
• Travel Time: 4 hours & 10 food stops