DAY 1
Week 1
TOWNSVILLE (Queensland, AUS) to DUBAI (Dubai, UAE)
via BRISBANE (Queensland, AUS) & SYDNEY (New South Wales, AUS)
Friday July 7th, 2017
TODAYS MILEAGE – 8656 miles or 13930 kilometres
TRIP MILEAGE – 8,656 miles or 13,930 kilometres
The first day of the trip got off to an auspicious start. Two hours before I was meant to leave the house, I got an email from Emirates Airlines stating that my flight had been delayed for 24 hours and they have booked accommodations for me to overnight in Dubai. I then spend the next 40 minutes on Emirate's Instant Messaging "Customer Support" service, which was nothing other than a frustrating waste of time. They point blank refused to help as they said all flight were full and the were no alternatives or options.
Not one to take no for an answer, I called Emirate's Australian customer support line and after outlining my predicament with the Australian based team member, they confirmed there was nothing they could do with anything out of Brisbane as the services were all delayed because of the flight crew having gone over their hours. He said he's checked the Sydney-Dubai service for that day and that he's booked me on that flight, if I didn't mind transiting through Brisbane to catch the flight. I'm like "you little ripper" and once I received the emailed confirmation, I was off to the Townsville airport.
Upon checking in with Qantas, I was met with a "I'm sorry sir, but you have no international flights booked for today." I whip out my phone and show the new confirmation, travel agent confirmations & PNR records, at which time the check-in lady goes all keyboard warrior in a good way for me. What transpired was when Emirates changed my domestic flights to continue on to Sydney, their ticketing system automatically had flagged me as a no show and cancelled all of my flights, both international and domestic. Five minutes and some friendly banter later and I was presented with exit row seats from Townsville to Lisbon, via Brisbane, Sydney & Dubai. Talk about going above and beyond, the check-in lady was fantastic - well done, I was one happy and considerably less stressed traveller.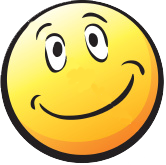 Talk about it being a small world, I'm walking along the Sydney's international terminal and ran smack bang into my boss, who's headed to Christchurch to visit his grandma at the last moment. A couple of beers and a bit of a natter and we're off in opposite directions of the globe.
Yeah, you're right, it has only been 8 months since I travelled a similar route when headed to Africa. Though this time I'm headed northwest into Lisbon (Portugal) with a 2 hour 15 minute layover in Dubai.
Hopefully by lunchtime tomorrow I'll be having a crack at some Caldo Verde or Bacalhau.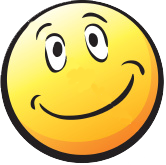 • SYDNEY ~ Kingsford Smith International Airport (New South Wales, AUS)
Here's a breakdown of the travel times and distances in getting over there:
∗ TOWNSVILLE ~ Fitzy's Poverty Palace (Queensland, AUS) to TOWNSVILLE ~ Domestic Airport (Queensland, AUS)
3.7 miles or 5.95 kilometres
• Travel Time: 10 minutes
∗ TOWNSVILLE ~ Domestic Airport (Queensland, AUS) to BRISBANE ~ International Airport (Queensland, AUS)
692 miles or 1114 kilometres
• Qantas Flight QF1791: 1 hours 49 minutes
∗ BRISBANE ~ International Airport (Queensland, AUS) to SYDNEY ~ Kingsford Smith International Airport (New South Wales, AUS)
468 miles or 754 kilometres
• Emirates Flight QF545 Time: 1 hours 23 minutes
∗ SYDNEY ~ Kingsford Smith International Airport (New South Wales) to DUBAI ~ International Airport (Dubai, UAE)
7492 miles or 12057 kilometres
• Emirates Flight EK413 Time: 14 hours 41 minutes