DAY 45
Week 7
SERENGETI (Mara, TZA) to NGORONGORO (Arusha, TZA)
Sunday December 25th, 2016
TODAYS MILEAGE – 121 miles or 195 kilometres
TRIP MILEAGE – 19327 miles or 31104 kilometres
Just because we were on the African continent, we couldn't let Christmas pass us by without doing a little sumptin' sumptin'.
Santa arrived early in the morning with all the pomp and ceremony associated with being in the middle of BFE - Big Farqin' Africa. I must say he did look resplendent in his red finery, with a hat two sizes too small and a toilet paper beard - as Mrs Claus must have made him shave for the seasonal family photos.
Presents were passed out with plenty of laughter and good cheer, although it took Max the best part of ½ and hour to unwrap his present, possibly due to a elf with a naughty sense of humour?? All in all, a great bit of fun that everyone seemed to enjoy.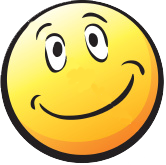 The rest of the day was spent noodling around Serengeti National Park and then meandering back down to the Ngorongoro Crater. Along the way we stopped at the local Loongoku Village for about an hour or so. This stop was a whole lot more enjoyable than our Himba Orphanage Village visit 3 weeks ago, as the local were engaging and interested in us as much as we were interested in them.
That evening we set up camp on the rim of the crater at Simba Campsite A, with what seemed to be another hundred travellers. It would be fair to say that it made for an interesting time due to space constraints and available amenities. In extremely high demand were power outlets to recharge devices - I had 4 other "Two Pula" traveller's devices hooked up to all the USB ports on my laptop for the rest of the evening. We had to keep an eye on the laptop, as people would walk up and disconnect it to charge their own devices, with no thought for anything other than themselves. They obviously were still waiting on the email explaining Christmas and good will to all???
• SERENGETI NATIONAL PARK ~ Nguchiro Camp (Mara, TZA)
• SERENGETI NATIONAL PARK ~ Seronera East (Mara, TZA)
• SERENGETI NATIONAL PARK ~ Northern Lake Magadi (Shinyanga, TZA)
• SERENGETI NATIONAL PARK ~ Mbalageti River (Shinyanga, TZA)
• SERENGETI NATIONAL PARK ~ Moru 4 Area (Shinyanga, TZA)
• SERENGETI NATIONAL PARK ~ Road B144 (Shinyanga, TZA)
• NGORONGORO ~ Loongoku Village (Arusha, TZA)
• NGORONGORO ~ Conservation Area (Arusha, TZA)
Day 39 - Serengeti - Ngorongoro Crater
Today we explore more of the Serengeti and make our way to the famous Ngorongoro Crater. We drive down to the bottom of the Crater, where we try and see as many animals as possible.