DAY 33
Week 5
KARONGA (Northern, MWI)
Tuesday December 13th, 2016
TODAYS MILEAGE – 43 miles or 69 kilometres
TRIP MILEAGE – 17650 miles or 28405 kilometres
The new day dawned with me opening my tent door flap to a brilliant sunrise over the Maji Zuwa ~ Water & Sun Resort. I decided - fuck it ..... and just laid back down on my bed roll and simply took it all in for a while, after all - isn't that what you are meant to do on holidays???
With breakfast out of the way, a couple of resort employees took us all for a walk around the adjacent Sangilo village in which we visited the local school, medical clinic and experienced first hand from a local in her back yard, how to make pap (maize meal porridge).
One of the guides got all excited about taking us over to us a new windowless brick and tin building about the size of an thunderbox/outhouse, only to disappointed for not being able show us inside, as he could not locate the door keys. I on the other hand was somewhat like "meh - whatever" as when you've worked in more than one bore shed, the novelty factor is zero and declining. When speaking to the guide a little later, I realised his excitement over the building was a considerable matter as (a) the villagers did not have to walk all the way down to the lake to collect water, but even more significant to the villagers was (b) electricity had come to their village. I got to thinking that we as westerners take a lot for granted, compared to those in under or semi developed areas.
For lunch "Two Pula" knocked up some hamburgers, which went down a treat. This also meant we had something to soak up the adult beverages as eight of us ponied up the $20USD (including alcohol) to participate in the "World Famous Chilumba Pub Crawl". We all climbed aboard the Sangilo Village fire truck #4 and were chauffeured around different venues, both north & south of Chilumba, along the western side of Lake Malawi.
I'd have to say that the pub crawl was some of the best fun I'd had in a long while, with some of the best company. It had it all, from the unmistakable rancid aroma of our driver frying the clutch in the busted arse ute, a pub with no beers, enthusiastic locals wondering where all these "mizungu's" had come from, to the venues of various quality &amp amenities, the outing was a hoot. Even the fire truck got into the action as it came back with less parts than it started with, it was literally falling apart in our hands - brilliant time!!!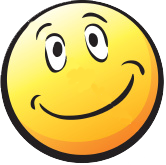 The evening was spent at the bar, overlooking Lake Malawi, all the while experiencing intermittent blackouts that are as regular as clockwork in these parts.
• CHILUMBA ~ Maji Zuwa Resort (Northern, MWI)
• SANGILO ~ Village Tour (Northern, MWI)
• CHILUMBA ~ Fire Truck Pub Crawl (Northern, MWI)
• CHILUMBA ~ Maji Zuwa Resort (Northern, MWI)
Day 27 - Northern Lake Malawi
As you have the entire day, make use of your time here enjoy the sights and sounds of Lake Malawi.