DAY 27
Week 4
VICTORIA FALLS (Matabeleland North, ZWE) to LUSAKA (Lusaka, ZMB)
Wednesday December 7th, 2016
TODAYS MILEAGE – 297 miles or 478 kilometres
TRIP MILEAGE – 16646 miles or 26789 kilometres
The new dawn sees the beginning of Part III of my African Adventures trip. A 6AM start for a 7AM departure was in order to try and miss most of the Zimbabwe/Zambia border crossing rush, which reportedly can take up to 4 hours.
As I'm up at sparrows fart anyways, I had no dramas in getting all my gear squared away in our new truck "Marvin", then go collect the hamper breakfasts I ordered the night before for Line, Lauren, Ash, Kalindi and myself. On my return I was met by Thabani (Mr T) driver/guide, Godfree (Two Pula) cook/guide and Evans (Grillz) a guide who is fluent in German.
I had met "Mr T" nearly two weeks ago back in Swakopmund (Namibia), then again a week later in Ghanzi (Botswana), and really hit it off - top bloke. I gave him the nickname the second time I met him as apart from his voice, he was completely opposite to the TV character in size, stature and personality.
I ran into "Two Pula" last week in Kasane (Botswana) and gave him the nickname as he was asking everyone for 2 Pula, the local Botswanan currency, for taking a shortcut through his camp at Thebe River Camping.
Ash and I nicknamed "Grillz" because of the mouthful of silver teeth he has and Ash thought he could be a Nigerian gangster???.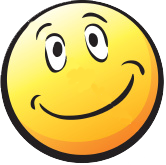 Before we got underway, we were informed that the total group size for the East Africa leg is always capped at 18 passengers, which left 5 spare seats in the truck as "Grillz" would be travelling with us. This leg also had both camping and accommodated passengers, so I was hoping there was none of the snobbery and bias that was experienced on the Okavango Delta. This leg also has a bit more driving and the road conditions are a lot more primitive than the previous month, so expect some delays, after all "This IS Africa".
Our destination for the day would be just outside Zambia's capital Lusaka, with a stop in Livingstone to pick up Karlie & Angie from the local backpackers. Just before sunset we arrived at the Eureka Camping Park just in time for those of us camping, to put up our tents. As luck would have it, out of the 10 tents available only 5 were operational. I ended up with the best of a bad lot, that not only could I not open the windows as the mozzie netting was gone, but the tent had also been packed away wet. It had the musky wet sock smell and noticeable black spores growing on it - oh well, it's only one night ..... isn't it.
By the time we had dinner and a shower, it was getting late and as we were a few miles out of town, I couldn't go exploring - so I decided to call it a night.
• CHISEKESI ~ T1 Roadside Dining (Southern, ZMB)
Day 21 - Lusaka
Leaving behind the natural wonder of Victoria Falls we continue our expedition. After Livingstone we journey towards the bustling Zambian capital of Lusaka. You will notice the vegetation becoming sub-tropical and the roads a little rougher.