DAY 15
Week 3
SPITZKOPPE (Erongo, NAM) to OUTJO (Kunene, NAM)
Friday November 25th, 2016
TODAYS MILEAGE – 288 miles or 463 kilometres
TRIP MILEAGE – 14712 miles or 23677 kilometres
As luck would have it, sunrise on my 50th birthday was rather special for a number of reasons, least of which is that I'm alive and well.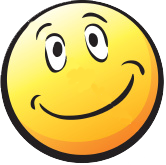 We decamped Spitzkoppe nice and early with the aim of an early afternoon arrival at the Etotongwe Lodge on the outskirts of Outjo.
Along the way we stopped at the Herero Craft Market and the Otjikandero Himba Orphanage Village, where we also had lunch under one of the trees in a back paddock.
Aside from the disappointment of the Himba Village visit, I had a brilliant birthday doing exaclty what I wanted - exploring.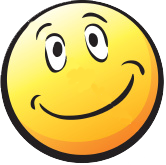 • SPITZKOPPE (Erongo, NAM)
• ROAD C35 (Erongo, NAM)
• ROAD C35 ~ Herero Craft Market (Erongo, NAM)
• OTJIKANDERO ~ Himba Orphanage Village (Kunene, NAM)
• OUTJA ~ Etotongwe Lodge (Kunene, NAM)
Day 9 - Himba Tribes: Outjo
We visit a Himba community close to Kamanjab where you will have an opportunity to interact with the people who live there. This is a working village and is only a representation of a larger group of nomadic pastoralists. The semi-nomadic Himba people are extremely susceptible to Western influence and have lost a large portion of their land to farmers, engineers, miners and many were displaced during the wars that raged in Angola. The dwindling number of pastoralists that still exist in their natural environment are protected as far as possible by creating a "buffer zone", or an "educational tribe" where tourists who would like to get a better understanding of the way of the Himba, their lifestyle and their traditions, can do so without interfering with those still living in their natural environment.

Visiting the Himba tribe project can be a controversial topic that gets discussed at the camp fire, however not so much if the reason for visiting this particular tribe is understood beforehand. The income that this specific tribe generates from the visits goes towards the education of orphaned Himba children and assists the tribe in giving them a chance to learn about their own culture and heritage. There is a market at the end of your visit, this is a way for the women to establish a small income, used for their own private expenses, and it is up to you whether you'd like to purchase anything or not.