DAY 14a
SKELETON COAST ~ Zeila Shipwreck (Erongo, NAM)
Thursday November 24th, 2016
TODAYS MILEAGE – 112 miles or 180 kilometres
TRIP MILEAGE – 14424 miles or 23213 kilometres
The Skeleton Coast is littered with shipwrecks and about an hours drive north of Swakopmund, you'll find one of the newset additons - the Zeila.
In the early morning hours of Monday August 25th 2008, the fishing trawler Zeila got stranded near "Die Walle", a popular fishing spot about 14 kilometres (9 miles) south of Henties Bay. The vessel which was earlier sold as scrap metal to an Indian company by Hangana Fishing of Walvis Bay, got stranded after it broke loose from its towing line, while on its way to Bombay (India), shortly after it left Walvis Bay.
One thing that struck me is why didn't the local authorities make the vessels new owners remove it from the beach?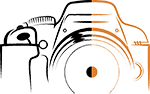 Select Camera Icon To Start Slideshow