DAY 14
Week 2
SWAKOPMUND (Erongo, NAM) to SPITZKOPPE (Erongo, NAM)
Thursday November 24th, 2016
TODAYS MILEAGE – 112 miles or 180 kilometres
TRIP MILEAGE – 14424 miles or 23213 kilometres
As the first two weeks of my nine week journey comes to an end, we're back on the road and headed to Spitzkoppe via the Skeleton Coast and Henties Bay.
I've got to hand it to one of our travellers - Gunnar, whenever we'd make a stop and regardless of the isolation, he'd have a swarm of street vendors & crap peddlers on him like seagulls on a chip and the Zeila shipwreck was no exception.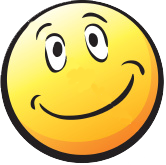 We spent most of the afternoon exploring Spitzkoppe - the Matterhorn of Namibia, which included a walking guided tour of Small Bushmens Paradise and a sunset over the Natural Arch. I came away thinking that this area reminded me so much of Central Australia, especially Kata Tjuta / The Olgas. The colourful barren landscape, scattered with large majestic rock outcrops, made the resemblance uncanny.
Today was also a milestone birthday for Katja Wories, which was celebrated in quite grand style while we were in camp. Even managed to avail ourselves of the world renowned wine sommelier "Maverick" for her 5 million star restaraunt dinner.
All in all, a great day all round.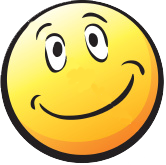 • SKELETON COAST ~ Zeila Shipwreck (Erongo, NAM)
• ROAD D3716 (Erongo, NAM)
• SPITZKOPPE ~ Community Restcamp Office (Erongo, NAM)
• SPITZKOPPE ~ Small Bushmans Paradise (Erongo, NAM)
• SPITZKOPPE ~ Camp Hill (Erongo, NAM)
• SPITZKOPPE ~ Natural Arch (Erongo, NAM)
• SPITZKOPPE ~ Campsite (Erongo, NAM)
Day 8 - Spitzkoppe
Leaving the coast we drive through arid landscapes to Spitzkoppe Mountain. The enormous granite monoliths dominate the otherwise flat landscape and we set up camp in the wild plain at the base of the mountain. This afternoon our guide will take us on a guided walk to explore the unique rock formations. The more adventurous among us may want to try some mountain climbing for some stunning views of the landscape.