DAY 11
Week 2
SESRIEM (Hardap, NAM) to CHA-RE (Khomas, NAM)
Monday November 21st, 2016
TODAYS MILEAGE – 159 miles or 256 kilometres
TRIP MILEAGE – 14159 miles or 22787 kilometres
After a quick heart-starter coffee and a slice of Amarula cheesecake at the Canon Roadhouse, we hit the road all "FDH" - Fat, Dumb & Happy.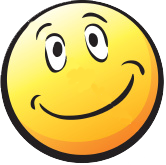 We hit the road again and stopped at the Fish River to stretch our legs and some happy snaps, before mid-morning stop in the small town of Bethanien. On departure, we took in both "The Schmelenhaus" built in 1814, long considered the oldest structure in Namibia and the church that was built in 1899, located in the Evangelical Lutheran Church Complex.
While in town, I was also able to find a small family butcher shop the produced some of the best Biltong I had on the the entire trip.
Mid-afternoon Mama Lolo enlightened us on the nesting habits of one of the local bird population, which was quite interesting. With dusk approaching, we set up camp for the night at the Sesriem campsite, inside the Namib-Naukluft Park.
With my habit of falling into every swimming pool I've come across during the trip - Sesriem was no different. My swim didn't last long however ..... it was colder than a mother in-law's kiss, but not to worry as a I found something colder to occupy me with - the beer in my esky.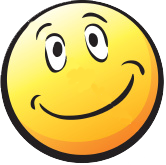 About 21 kilometres (13 miles) from the Sesriem campsite we came across the burnt out carcas of a tourist bus and as far as I could tell, it looked like an oil fire that started with a cracked oil feed line on the turbo charger. Apparently all the passengers & crew made it out OK, so they all now have another travel yarn to share with thier friends.
Everyone except yours truely loaded up in another open safari vechicle and drove around for the next couple of hours exploring the Nambian desert and learning about The San people (or Saan), also known as Bushmen or Basarwa.
I on the other hand, made the most of an empty camp to take a long warm shower and relaxed in the solitude with a good book and a couple of ice cold beers. Sometimes we all need just a little "alone time" to recharge the batteries.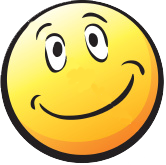 Just around dinner time, the heavens opened up and a near torrential downpour ensured. About a ½ dozen of us raced around like blue arse flies securing fly tarps over all the tents on order to keep them dry. The irony wasn't lost on me that I wasn't even sleeping in a tent, as I had thrown my swag into one of the open lean-to's, but here I am getting drenched so that those sheltering in the same lean-to, watching us, would have a dry bedt o sleep in that night. As they keep saying over here "This is Africa".
• SESRIEM ~ Campsite (Hardap, NAM)
• DUNE 45 (Hardap, NAM)
• SOSSUSVLEI ~ Dead Vlei (Hardap, NAM)
• SOSSUSVLEI (Hardap, NAM)
• SOSSUSVLEI ~ Tsauchab River (Hardap, NAM)
• SESRIEM ~ Canyon (Hardap, NAM)
• CHA-RE ~ Desert Camp (Khomas, NAM)
Day 5 - Sossusvlei Dunes to Namib-Naukluft National Park
This is our earliest morning as we prepare for our hike up Dune 45 to marvel at the sunrise. After our hike, we will have the chance to visit Sossusvlei. Later we join a local expert on a guided hike and learn more about the unique desert ecosystem and how the Bushmen survived in the harsh desert conditions.