DAY 2
Week 1
DUBAI (Dubai, UAE) to CAPE TOWN (Western Cape, ZAF)
Saturday November 12th, 2016
TODAYS MILEAGE – 4769 miles or 7675 kilometres
TRIP MILEAGE – 12917 miles or 20788 kilometres
I know just the thing to get over a 14½ hour flight - a 9½ hour flight into Dubai (UAE) ans that's a 9½ hour flight to Cape Town (ZAF).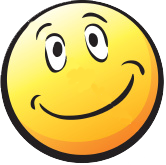 I'd managed to snag and exit row seat on the Emirates flight to Dubai, but found that not only was my seat broken, but the audio/video system were non-operational as well. Luckily for me, the cabin manager found 3 open seats together further back in the aircraft, that I could have all to myself - so all's well that ends well.
Having said that, I'll be so overjoyed when my African Adventures has me checking out the locals while introducing my lips to an ice cold beer.
Here's to hoping.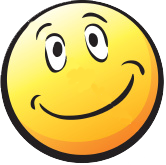 • DUBAI ~ International Airport (Dubai, UAE)
• CAPE TOWN ~ Strand Tower Hotel (Western Cape, ZAF)
• CAPE TOWN ~ Tiger's Milk (Western Cape, ZAF)
Here's a breakdown of the travel times and distances in getting over there:
∗ DUBAI ~ International Airport (Dubai, UAE) to CAPE TOWN ~ International Airport (Western Cape, ZAF)
4756 miles or 7653 kilometres
• Emirates Flight EK770: 9 hours 30 minutes
∗ CAPE TOWN ~ International Airport (Western Cape, ZAF) to CAPE TOWN ~ Strand Tower Hotel (Western Cape, ZAF)
13.2 miles or 21.2 kilometres
• Travel Time: 19 minutes