DAY 1
Week 1
TOWNSVILLE (Queensland, AUS) to DUBAI (Dubai, UAE)
via BRISBANE (Queensland, AUS)
Friday November 11th, 2016
TODAYS MILEAGE – 8148 miles or 13112 kilometres
TRIP MILEAGE – 8148 miles or 13112 kilometres
Time to mount the big tin crow and head on over to the supposed cradle of civilization.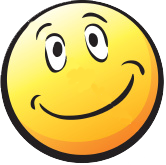 Don't want to build it up too much, but I'm excited big time to be heading over to check out what the other side of the globe and all it has to offer.
Here's a thought - do you think that back in 1903, the general consensus would have been that it would be "natural" to be hurtling through the sky in a composite material cylindrical object at 31,000 feet and 574 miles (927 kilometres) an hour, while sipping Moët & Chandon, quaffing smoked salmon with an Asian slaw appetizers and chatting to your mates real-time on the aircraft's satellite Wi-Fi connection, like I was doing mid-flight???
The Wright Brothers had no idea how much of the world their 59 seconds and 852 feet (260 metre) first flight would change.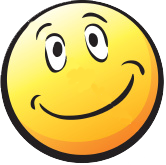 Over Langkawi Island ..... and with only 6 hours to go in my Dubai arrival, I have to say that I've witnessed an absolutely incredible lightening display going on all around the plane. It lasted the best part of 5 minutes and was truly one of those once in a lifetime experiences, that was also tempered with watching lightning strikes marching steadily toward your aircraft.
• BRISBANE ~ International Airport (Queensland, AUS)
Here's a breakdown of the travel times and distances in getting over there:
∗ TOWNSVILLE ~ Fitzy's Poverty Palace (Queensland, AUS) to TOWNSVILLE ~ Domestic Airport (Queensland, AUS)
3.7 miles or 5.95 kilometres
• Travel Time: 10 minutes
∗ TOWNSVILLE ~ Domestic Airport (Queensland, AUS) to BRISBANE ~ International Airport (Queensland, AUS)
692 miles or 1114 kilometres
• Qantas Flight QF1787: 1 hours 49 minutes
∗ BRISBANE ~ International Airport (Queensland, AUS) to DUBAI ~ International Airport (Dubai, UAE)
7452 miles or 11993 kilometres
• Emirates Flight EK435 Time: 14 hours 37 minutes