PRELUDE
TOWNSVILLE ~ Fitzy's Poverty Palace (Queensland, AUS)
Trip Planning
TODAYS MILEAGE – 0 miles or 0 kilometres
TRIP MILEAGE – 0 miles or 0 kilometres
Greetings & Salutations,
Not sure if it is by design, choice or good management, but it appears that most of my major travel plans seem to occur about every decade - with the last one being the Where The Farq Is Fitzy trip in 2006.
Unlike with my previous extended trip, in which I just packed everything into my motorhome and simply hit the road for 171 days, this years undertaking has taken a fair amount of planning, research and haggling to get precisely what I wanted. Those efforts have been somewhat tempered with the fact that I'm simply worn out, both physically and mentally, with all goings-on over the past 5+ years, and if the truth be told, focusing on this trip has helped me immeasurably over the period, as at times it was the only constant, but that's a discussion for a different day.
The two-fold purpose of this trip is (a) celebrating a milestone in blowing out birthday candles and (b) more importantly, I promised myself that I would be entirely selfish in ticking a few things off my "bucket list" and set the at-times lofty goal of getting away from everything for some "me time", in which I'd do whatever I wanted ... including nothing at all.
Which brings us to this year's African Adventures global roaming efforts. The trip is concentrated primarily in Southern and Eastern Africa (namely Botswana, Kenya, Malawi, Namibia, South Africa, Tanzania, Zambia, Zimbabwe), with a week in Morocco travelling between Casablanca & Marrakesh, tacked on the end and a couple of days in Dubai (United Arab Emirates) on the way home.
Do I know where I'm going be for my birthday, Christmas or New Year's Eve ..... NFI ..... not a clue, but be sure to check out the Travel Directions link for a mapped overview of the entire trip.
All up, I'll be spending the best part of 63 days on the road and I'm so looking forward to seeing what each new day brings.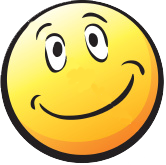 • TOWNSVILLE (Queensland, AUS) to DUBAI (Dubai, UAE)
via BRISBANE (Queensland, AUS)