DAY 37a
XI'AN ~ Exploring The City (Shaanxi, CHN)
Saturday August 12th, 2017
TODAYS MILEAGE – 7 miles or 11 kilometres
TRIP MILEAGE – 33,964 miles or 54,660 kilometres
While rest of the group were busy riding around the "Xi'an City Wall" on bicycles, I took the opportunity to go and check out the Muslim Quarter on my "Pat Malone".
As with most city marketplaces, the atmosphere and vibe was one of hustling and bustling with people going about their everyday business.
Xi'an's Muslim quarter dates back to the start of the Silk Road, during the Western Han Dynasty around 206 BC. Over time, a number of merchants and overseas students from Arabic and Persian countries travelled to Xi'an for either business or study and settled in the current present-day Muslim Street area and were subsequently called the Hui People by the locals.
While walking around Muslim Street, I came to learn that even though it is regarded as a tourist area, the locals actually consider it a "snack street" or an ideal shaded & cool place for the locals to hang out during a hot summer. There is literally a plethora of restaurants and food stalls to choose from serving up a wide and varied range of edible offerings, with some of them specialising in selling cakes, dried fruits, breads as well as vast array of skewered barbecue meets cooked over charcoal barbecues.
Some of the offerings that I tried included Chinese burgers called Roujiamo - marinated beef or lamb stuffed inside a freshly baked bun, Yangrou Paomo - pita bread soaked in a lamb soup, several different Xi'an dumplings, as well as some cold noodle dishes.
The three hours that I spent wandering around gave me a great indication of what one portion of the city's population gets up to on a daily basis.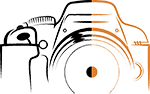 Select Camera Icon To Start Slideshow