DAY 34
Week 5
BEIJING (Beijing, CHN) to SHANGHAI (Shanghai, CHN)
Wednesday August 9th, 2017
TODAYS MILEAGE – 778 miles or 1252 kilometres
TRIP MILEAGE – 33,085 miles or 53,245 kilometres
With Don and our CEO (Chief Experience Officer) Lee returning from the hospital late last night, I was a bit concerned about having a 6AM start, that we all agreed on last night. Rob and I were in the foyer of our accommodations at the Chong Wen Men Hotel - early as usual. Lee met us at 5:55AM, the two German girls showed up at 6:10AM and then proceed to shit-can anything & everything to do with Don and that they were done with helping him. I'm thinking that they've done fuck all to help so far, but discretion being the better part of valour - I decide to keep this to myself. Don arrives at 6:30AM and it's at this point that I'm not sure which is the lesser of two evils, listening to the "fucked up Fräulein's" or just how crook Don looked???
Anyways, we finally cab it over to the Beijing Nan (South) railway station and unlike the advertised tour program, we were actually all set to travel on the China Railway High-Speed, on G - Category rolling stock, which is China's version of the bullet train.
At ¥935RMB ($192AUD/$148USD) each, our 5½ hour - 819 mile (1,318 kilometre), Beijing Nan (South) - Shanghai Hongqiao's 7:35AM service was all more better while seated in comfortable 1st Class seats.
As luck would have it, I would not spend all of the trip in my 1st Class seat. As we were passing through Nanjing South Railway Station, an hour and a half from our destination and I hear one of the German girls screaming out my name in a mad panic. I look up the carriage, only to see Don had collapsed in the aisle, taking a passenger down with him. I lift an unconscious Don off the startled local passenger and place him in a spare seat, after checking his vitals.
Luckily for Don (and me for that matter), there was a cardiologist in the carriage, who takes over checking Don out, who is now conscious, all be it somewhat lucid. Unfortunately for this good Samaritan, he ends up stabbing himself in the hand while assembling the disposable stethoscope that one of the trains' crew members had handed him.
Lee gets on the mobile phone to her management back in Beijing and for the next hour she passes the phone between myself and her manager. The gist of all the conversations is that we'll take a couple of cabs from Shanghai's Hongqiao station to our hotel at Shanghai Railway Mansion Hotel and then see how Don is going.
We all get off the bullet train and are escorted by the station staff to the front of the biggest taxi queue that I've ever seen in my life. There would have easily been a thousand people in the queue and you had 4 lanes of constantly moving cabs picking people up, then heading out of the underground structure. It was simply nuts.
During the ½ hour ride to the hotel, I asked Don what the doctors had said about his episode yesterday. He tells me that it simply was an issue of it being too hot & humid for him and that he over did it on the walking at the Great Wall. I mention it to him that he's had another occurrence, but he'd been in an air-conditioned train at the time. He just brushes me off. I then try and reason with him to go to the hospital, but he wasn't having a bar of it as he reckons he's fine. OK - you're funeral I'm thinking.
We pull up at the hotel, I grab my bags and head of into the foyer when I hear one of the German girls screaming out to me to give them a hand. I look over to see both of them were struggling to stop Don from collapsing again and the look on both of the girls faces is one of shear panic. I go over and heft Don over to the stairs and both girls simply dump & run - straight into the hotel with their luggage. Rob secures my bags and comes back to help me get Don into the air-conditioned foyer, while Lee gets another ambulance for Don.
Instead of enjoying an orientation walk, we were basically left to fend for ourselves for a second day in a row. I decided to head off on my own for a late lunch at a local diner around the corner, that just so happened to have ice cold beers, which I reckon I deserved a few for my troubles.
Hopefully Don is OK, but I'm over playing personal paramedic to him - hopefully tomorrows new dawn is a new start.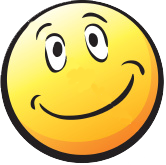 • BEIJING ~ Beijing South Railway Station (Beijing, CHN)
• SHANGHAI ~ Hongqiao Railway Station (Shanghai, CHN)
Day 4 - Beijing/Shanghai
Enjoy a free morning before a bullet train ride to Shanghai. Overnight in Shanghai.
Relax and enjoy the smooth ride at 300+ kilometre per hour and scenery along the way.