DAY 29
Week 5
TERRANORA (New South Wales, AUS) to BEIJING (Beijing, CHN)
via BRISBANE (Queensland, AUS) & SYDNEY (New South Wales, AUS)
Friday August 4th, 2017
TODAYS MILEAGE – 6,113 miles or 9,838 kilometres
TRIP MILEAGE – 32,188 miles or 51,802 kilometres
Part IV of this "EurAsia" trip begins at sparrows fart with an hour and a half drive up to Brisbane's Domestic Airport. After checking my single bag all the way through to Beijing, I hopped on a Qantas kerosene canary to Sydney and spent my time in their Club Lounge, which eased the 2½ flight delay somewhat.
With the flight delays and an hour and a half just to clear Immigration, it was nearly 2AM before I arrived at my hotel - the Chong Wen Men Hotel, where it didn't take much rocking once I hit the fart sack.
Truth be told, I'm excited to get out and explore the city for myself in a couple of hours.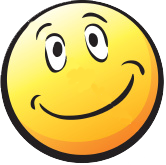 • SYDNEY ~ Kingsford Smith International Airport (New South Wales, AUS)
Here's a breakdown of the travel times and distances in getting over there:
∗ TERRANORA (New South Wales, AUS) to BRISBANE ~ International Airport (Queensland, AUS)
74.8 miles or 120.3 kilometres
• Travel Time: 1 hour 22 minutes
∗ BRISBANE ~ International Airport (Queensland, AUS) to SYDNEY ~ Kingsford Smith International Airport (New South Wales, AUS)
467 miles or 751 kilometres
• Qantas Flight 511 Time: 1 hour 22 minutes
∗ SYDNEY ~ Kingsford Smith International Airport (New South Wales, AUS) to BEIJING ~ Capital International Airport (Beijing, CHN)
5552 miles or 8934 kilometres
• Qantas Flight 107 Time: 11 hours 0 minutes
∗ BEIJING ~ Capital International Airport (Beijing, CHN) to BEIJING ~ Chongwenmen Business Hotel (Beijing, CHN)
18.8 miles or 30.2 kilometres
• Travel Time: 42 minutes