DAY 25b
SEGOVIA ~ Acueducto de Segovia (Aqueduct of Segovia) (Castile & León, ESP)

Monday July 31st, 2017
TODAYS MILEAGE – 125 miles or 201 kilometres
TRIP MILEAGE – 14,906 miles or 23,989 kilometres
The Acueducto de Segovia (Aqueduct of Segovia) is regarded as one of the best-preserved elevated Roman aqueducts remaining in the world.
The aqueduct actually runs 15 kilometres (9.3 miles) before arriving in the city and supplied Segovia water from the Rio Frio river, situated in mountains 17 kilometres (11 miles) away.
The general consensus is that the Aqueduct's construction was thought to have been during the 1st century AD and from the point the aqueduct enters the city until it reaches Plaza de Díaz Sanz - includes 75 single arches and 44 double arches (or 88 arches when counted individually), followed by four single arches, totalling 167 arches in all.
At its tallest, the aqueduct reaches a height of 28.5 metres (93 feet 6 inches), including nearly 6 metres (19 feet 8 inches) of foundation.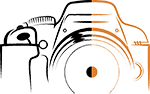 Select Camera Icon To Start Slideshow