DAY 24a
MADRID (Madrid, ESP)

Sunday July 30th, 2017
TODAYS MILEAGE – 2 miles or 3 kilometres
TRIP MILEAGE – 14,781 miles or 23,788 kilometres
With little or nothing planned for the day, Anna and myself decided to go check out the Palacio Real de Madrid (Royal Palace of Madrid) for ourselves.
Consisting of around 135,000 m2 (1,450,000 sq ft) or 33 acres of floor space and 3,418 rooms in total, it is the largest royal palace in Europe by floor area. Construction of the palace began in 1738, was completed in 1755 and first occupied in 1764.
The palace is adorned with paintings by artists such as Caravaggio, Francisco de Goya, and Velázquez, and frescoes by the like of Giovanni Battista Tiepolo, Juan de Flandes, Corrado Giaquinto, and Anton Raphael Mengs.
Of all of the items on display, which included vast collections of great historical and artistic importance like the Royal Armoury of Madrid, porcelain, watches, furniture and silverware, it was the world's only complete Stradivarius string quintet that impressed me the most.
If you're ever in Madrid, plan to spend at least ½ a day checking the palace out - I loved it.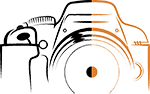 Select Camera Icon To Start Slideshow