DAY 23a
MADRID ~ Exploring The City (Madrid, ESP)
Saturday July 29th, 2017
TODAYS MILEAGE – 216 miles or 348 kilometres
TRIP MILEAGE – 14,779 miles or 23,784 kilometres
As I was extending my stay in Madrid for an extra couple of day, my travel agent had my room upgraded at the Hotel Europa.
So now not only was the room considerably larger than my previous visit, it was also very well appointed in furnishings, facilities & bedding. As an added bonus, I also had a second floor balcony that lead out to Puerta del Sol (Gate of the Sun).
Without a doubt it was the best room of the trip so far.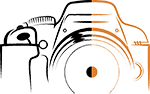 Select Camera Icon To Start Slideshow