DAY 20
Week 3
HOSPITAL (Aragón, ESP) to BILBAO (Basque Country, ESP)

Wednesday July 26th, 2017
TODAYS MILEAGE – 226 miles or 364 kilometres
TRIP MILEAGE – 14,340 miles or 23,078 kilometres
Just on lunchtime we pulled in to the LaTorre Complejo Turistico Deportivo, after being jammed in a mini-van for most of the morning. Gabo took the opportunity to introduce us to Basque Pintxos - the bite sized finger food that's all sorts of deliciousness, in which the area is known for.
We arrive in Bilbao around 2PM, get squared away at the Hotel Bilbao Plaza and then all head off with Gabo for our afternoon orientation walk.
The first stop was the Bilboko Udala (Bilbao City Hall), then backtrack to cross over the Nervión River, via the Puente Zubizuri (White Bridge) and have a couple of hours to ourselves to wander around the Guggenheim Bilbao Museoa.
That evening we take Gabo's advice and dine at La Baka Baska, which is definitely a mecca for salad dodgers.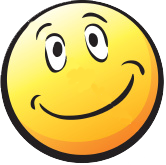 After a nice stroll along the river on the way home, it was time for a nightcap before settling in for the evening.
• LIÉDENA ~ LaTorre Complejo Turistico Deportivo (Navarre, ESP)
• BILBAO ~ Exploring The City (Basque Country, ESP)
• BILBAO ~ The Guggenheim Museum (Basque Country, ESP)
Day 18 - Pyrenees/Bilbao
Travel to Bilbao, the first stop in the unique Basque region of Spain. Arrive in the early afternoon. Opt to visit the stunning Guggenheim Museum, or climb the Mallona Stairs to Parque Etxebarria for beautiful views over the city.
Take some time to wander through Casco Viejo (Old Town), a medieval neighbourhood also known as Las Siete Calles (Seven Streets), that's considered the most colourful in Bilbao. Discover its many churches, shops, and taverns, and take the elevators to the areas at the top of the hill for further exploration.