DAY 19a
HOSPITAL ~ Casa Rubén (Aragón, ESP)

Tuesday July 25th, 2017
TODAYS MILEAGE – 36 miles or 58 kilometres
TRIP MILEAGE – 14,114 miles or 22,714 kilometres
A nice clear Pirineos (Pyrenees) mountain sunrise was a great way to start they day. That allowed me a couple of hours on my own to wander around Casa Rubén before meeting up with the rest of the group in preparations for our visit to Tella.
Most of the day was spent checking out a couple of local sights before we got back to find that we're short a barman. Our host Rubén was cooking up a traditional 5 course set menu meal for the group, so there was no one spare to quench the thirst of either the locals or the guests. Luckily for us, we had a well-travelled and vastly experienced beverage expert available at short notice. Wanna guess who kept the libations flowing at a great rate to ensure rehydration efforts & levels were adequately maintained - that would be me.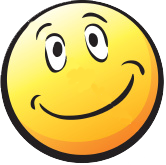 With the assistance of his wife and parents, Rubén got us all fed efficiently and in short order. No bullshit, I will say that his local cuisine was exceptional and as such I decided to buy Rubén and his wife and adult beverage, as a sign of my appreciation. As is normally the case with great hosts and a good fun group, the music volume increased, the dancing started up and before long it was 2AM and a bloody good night was had by all.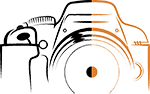 Select Camera Icon To Start Slideshow