DAY 17a
BARCELONA ~ Exploring The City (Catalonia, ESP)
Sunday July 23rd, 2017
TODAYS MILEAGE – 31 miles or 50 kilometres
TRIP MILEAGE – 13,891 miles or 22,355 kilometres
After an early breakfast at out hotel - the Leonardo Hotel Barcelona Gran Via, I went for a bit of a wander the deserted city before meeting up with Rod & his wife, Emily & David and Margaret around 9AM. The plan was to catch the metro over to Plaça de Catalunya (Catalonia Square) and then jump on the hop-on/hop-off Red Bus for most of the day.
The first leg took us out past Arco de Triunfo (Arc de Triomf), around the Monumento a Colón (Columbus Monument) and up through Estadi Olímpic de Montjuïc Lluís Companys (Montjuïc Olympic Stadium), before heading back over to Nova Icaria Beach where "combat" sunbathing &amp swimming seems to be all the rage.
As a group, we decided on an oceanside lunch at Xiroi Ca la Nuri, which if the truth be told, was over-priced and underwhelming in both quality & service. Both Ray Charles and Stevie Wonder could clearly see that there was a full on measure of "look after the locals and touch up the tourists" - based on the staff members efforts, attentions and interactions.
We climbed aboard our trust Big Red steed and circled the home ground of Fútbol Club Barcelona (Barça Soccer) and over to Basílica i Temple Expiatori de la Sagrada Família (Basilica and Expiatory Church of the Holy Family) or simply "La Sagrada Família", before heading up to the mountain area overlooking Barcelona - the Tibidabo district.
From there we weaved our way back past both Casa Milà and Casa Batlló, before arriving back at our hotel around 5PM for a quick tub and freshen up.
At 7PM we all gathered for our trip briefing with our new guide\CEO Gabo, before heading out on foot for the customary G Adventures group "Meet & Greet" team dinner.
I really don't think we could have stuffed much more into the day if we tried.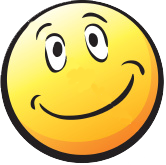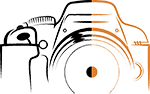 Select Camera Icon To Start Slideshow