DAY 15a
BARCELONA ~ Exploring The City (Catalonia, ESP)
Friday July 21st, 2017
TODAYS MILEAGE – 225 miles or 362 kilometres
TRIP MILEAGE – 13,853 miles or 22,294 kilometres
We got into our accommodations - HCC Hotel Open, which has since been rebranded Leonardo Hotel Barcelona Gran Via around noon and as none of the rooms were ready, we had to leave our gear and go grab some lunch.
I spotted the Dionisos Urgell Greek restaurant a couple of blocks from the hotel and thought "that'll do me", so I back-tracked there for one of the best yiros with a Greek side salads I've wrapped me laughing gear around in quite a while.
I got back to the hotel around 4PM for the orientation walk and low & behold - they still didn't have any of our rooms ready ..... so Fredy's gone "farq it" - lets head out. We hoofed it on foot to our first stop - Antoni Gaudí's world renowned Casa Milà and then up to another of his creations - the Casa Batlló, which was only a couple of blocks up the street.
From there we snuck past Fuente mágica de Montjuic (Magic Fountain of Montjuïc), through Plaça de Catalunya (Catalonia Square), down La Rambla to Hogan's Barcelona for a couple of pre-show drinks with Margaret, Silvana, Rod & his bride, before dropping them off for an evening of opera at Gran Teatre del Liceu.
Fredy and I decided to head back to our lodgings, but not before checking out the Plaça Reial (Royal Plaza) and the Catedral de Barcelona (Barcelona Cathedral) and a pretty decent drinks break at Orio.
Fredy and I parked up at the Restaurant Marcelino 16 and were not only impressed with both the food & service, but also with the conversation with the couple seated next to us, who were great peeps and topped off a great night.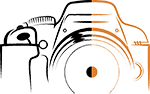 Select Camera Icon To Start Slideshow