DAY 9
Week 2
SEVILLE (Andalucia, ESP) to GRANADA (Andalucia, ESP)
via CÓRDOBA (Andalucia, ESP)
Saturday July 15th, 2017
TODAYS MILEAGE – 196 miles or 315 kilometres
TRIP MILEAGE – 13,123 miles or 21,119 kilometres
Quite a few of us were a bit "dusty" after helping Carmen celebrate her birthday, up until a few hours ago - you're only young once they reckon.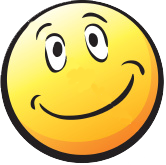 Utilizing commercial bus transport, we got into Estación de Autobuses de Córdoba (Córdoba's central bus/train station) around 10AM. From there we set off on foot past the Jardines de la Victoria (Gardens of La Victoria) and on to Mezquita-Catedral de Córdoba (Mosque of Córdoba), where we spent 4 hours exploring.
We jumped back on a bus and chilled out for the 2½ hour drive into our our accomodations - the Casa Palacio Pilar del Toro Hotel in Granada.
• CÓRDOBA ~ Jardines de la Victoria (Andalucia, ESP)
• CÓRDOBA ~ Mezquita-Catedral de Córdoba (Andalucia, ESP)
• CASTRO DEL RÍO ~ Diseminado Molinos (Andalucia, ESP)
Day 7 - Seville/Granada
Travel to Granada via Cordoba. Visit the mosque and the medieval Jewish Quarter. Watch the sunset along the banks of the Guadalquivir River. Visit Cordoba's most famous monument, the extraordinary Mezquita. Built as a mosque in 785 by the Moors, the Mezquita was converted in the 16th century into a Christian cathedral.
After, stroll through Cordoba's historic medieval Jewish Quarter, full of narrow winding lanes and traditional houses. While here, sample some of Cordoba's cuisine, steeped in Roman, Moorish, Christian, and Jewish traditions.
Head out on the town to experience all culinary Granada has to offer. Enjoy a tapas bar crawl with the group in the evening. With each drink, a new plate of snacks arrives. With enough drinks, you won't have to buy dinner!