DAY 5
Week 1
LISBON (Lisboa, PRT) to LAGOS (Algarve, PRT)

Tuesday July 11th, 2017
TODAYS MILEAGE – 231 miles or 372 kilometres
TRIP MILEAGE – 12,731 miles or 20,489 kilometres
We were up pretty early to grab taxis to the Estação rodoviária de Sete Rios (Sete Rios Station), the main bus & train station for long-distance buses to destinations all over Portugal. Our first stop today would be the town of Évora, about an hour and half drive east of Lisbon.
Whilst in Évora, we walked around the "Old City" and took in such attractions as Igreja de Santo Antão (Santo Antão Church) which dates back to 1557, the Templo Romano Évora (Roman Temple) ruins which date back even further to the 1st century and the Fórum Eugénio de Almeida, but the undoubtable highlight was the Capela dos Ossos (Chapel of Bones).
With the sun high in the sky and the accompanying ambient temperatures rising accordingly, as few of us found an oasis from the heat in the form of restaurant Páteo, that was literally a hidden gem - located down a back ally, on a second floor open roof top, that was covered in vines and large shady trees ..... brilliant setting and awesome food.
After lunch, we all gathered at the Estação Central De Camionagem De Évora, which sounds like a pretty fancy name, but in all reality its the Évora central bus station. From there it was roughly 3 hours south into our hotel in coastal Lagos - the Tivoli Lagos Algarve Resort.
It took about an hour or so to get my room, that I'd also be sharing with dyed in the wool New Yorker - Herbert, only to find the two single beds which were about a foot too short for either of us comfortably sleep in. Well that's "totally unacceptable" according to Herbert, who then proceeds to chuck a huge wobbly and fly's off the handle at hotel reception. Within 30 minutes or so, I'm issued a new room, with a single queen sized bed and whilst it may take a cut lunch and a waterbag to get to, I was on my "Pat Malone" (own) for the next couple of nights – so happy Fitzy ..... much!!!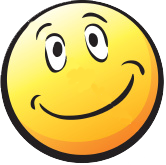 With the rooms all sorted, quite a few of us headed our for a feed and happened upon the Marè, who's advertised "all you can eat buffet" and "friendly efficient table service" was anything but to say the least. Never fear though, we found McCabes Bar on the way home and spent several hours rehydrating from the days travels ..... as you do!!!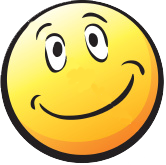 ÉVORA ~ Exploring The City (Alentejo, PRT)
ÉVORA ~ Capela dos Ossos (Chapel of Bones) (Alentejo, PRT)
LAGOS (Algarve, PRT)
Day 3 - Lisbon to Lagos
Travel to Évora and visit the Chapel of Bones en route to the Algarve Coast.
There will be some free time to explore this lively student city made up of medieval alleyways and quaint architecture. Opt to make a stop at Évora's magnificent cathedral.
Take a tour of the most famous sight in Évora, the Capela dos Ossos, or Chapel of Bones. Take care if squeamish – built in the 1500s by a Franciscan monk, the walls are covered with human skeletons as a reminder to fellow monks - that life is fleeting.