DAY 42
Week 6
BAGAMOYO (Pwani, TZA) to ARUSHA (Arusha, TZA)
Thursday December 22nd, 2016
TODAYS MILEAGE – 340 miles or 547 kilometres
TRIP MILEAGE – 18938 miles or 30478 kilometres
Did I mention yesterday that we had an early start this morning. Is 3:30AM early enough?? That's normally when us young partyers think about heading to the next nightclub - not getting up.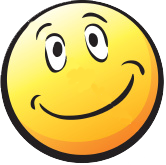 We hit the road nice and early, trying to avoid any potential traffic hazards - manmade or otherwise and aside from a roadside lunch around noon, a quick photo stop to see Mount Kilimanjaro, we didn't really stop until our 6PM arrival at the Ndoro Lodge, just outside the regional centre of Arusha.
I think I'm starting to see a pattern here, with the 3rd leg of my African Adventures. We seem to be driving all day just to put up a tent and I'd have to say, it's starting to wear a bit thin.
Putting my misgivings aside, there is a fair amount of anticipation for tomorrow, as we'll be in the Serengeti National Park - cant' wait for that.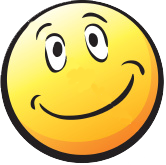 • BAGAMOYO (Pwani, TZA)
• MSATA RIVER (Pwani, TZA)
• MABUKU ~ Road A14 (Tanga, TZA)
• MKOMAZI ~ Road B1 (Tanga, TZA)
• SAME ~ Road B1 (Manyara, TZA)
• MAKANYA ~ Road B1 (Kilimanjaro, TZA)
• MWANGA ~ Road B1 (Kilimanjaro, TZA)
• ARUSHA ~ Ngoro Lodge (Arusha, TZA)
Day 36 - Bagamoyo - Arusha
The city of Arusha is surrounded by some of Africa's most famous landscapes and national parks. Situated below Mount Meru on the eastern edge of the eastern branch of the Great Rift Valley, the city is close to Serengeti, Ngorongoro Crater, Lake Manyara, Tarangire National Park, and Mount Kilimanjaro and The Arusha National Park. The following day we will prepare for our journey into the Serengeti.