DAY 37
Week 6
MIKUMI (Morogoro, TZA) to DAR ES SALAAM (Dar es Salaam, TZA)
Saturday December 17th, 2016
TODAYS MILEAGE – 193 miles or 311 kilometres
TRIP MILEAGE – 18367 miles or 29559 kilometres
It was another early start, in order to depart Asante Afrika Camp by 7AM, with the aim to try and beat the late afternoon gridlock that Tanzania's former capital Dar es Salaam is apparently known for.
An interesting days travel to say the least. We had 193 miles (311 kilometres) to travel in around 7 hours and about a couple of hours into it, one our fellow travellers goes into "stare out" mode. As mentioned yesterday, he looked to be suffering the effects of heat exhaustion, but appeared to be OK after cooling him down and getting fluids back into him. During this morning's drive, he was sitting in his seat, breathing normally, eyes wide open, but completely unresponsive. Between a few of us, we get him on the floor of our truck "Marvin" and with the assistance of a mining nurse from Kalgoorlie (Australia) and trained doctor who owns an adventure park in Bremen (Germany), we got him back on his feet and we continued to monitor him for the rest of the day's drive. Both Ange the nurse and myself have seen "stare out" while out at our respective mine sites and it's not something anyone wants to see happen anywhere, let alone in the middle of remote Tanzania.
Without any further excitement or medical emergencies, we arrive at the Sleep Inn Hotel - Kariakoo. Prior to disembarking, we were all warned to not carry or show any jewellery, flash large bank notes in public or wander around on your own as the area we are in is known as a hotspot where tourist are targeted for petty street crime. With the warning ringing in my ears, I set off for my room on the 7th floor, crank the air conditioner, started re-charging all my camera gear and enjoy a long hot shower before heading out the door with nothing more than my mobile phone, an ATM/Credit card, the hotels business card, my pocket knife and the clothes I stood up in.
I spent the best part of 4 hours wandering around the area's markets, stalls and streets which were packed with Saturday shoppers. I wandered back to the hotel and found out that they do not serve alcohol, so with a ½ an hour until our scheduled group dinner/farewell in the hotels Barak restaurant and couple of us wanting a beer to end the day with, we asked one of the hotel staff where the nearest bottlo was. Ol' mate the hotels porter leads three of us over several blocks into this back alley locals dive bar where us three white "mizungu's" stick out like a pork chops at a synagogue … and felt just as welcome. We end up negotiating for a carton of cold piss and some scotch & cokes in a can. There was a fair amount of haggling, but we got the price down to a third of the original asking price, which we're quite sure was more than the locals get stung, but at least I could enjoy a cold beer with dinner.
We got back to the hotel at the start of buffet dinner service and as my fellow 17 travellers and 3 crew had the room to ourselves, I sat down to have a couple of beers while the queue thinned out. I got to speaking to both Ange and Kobus and come to find out that Kobus got his cash taken by a "brush by" pick pocket after leaving an ATM, while Ange had someone simply snatch her necklace and pendants from her neck and run off. Kind of upset me that these petty thieves had ruined these peoples days by being shitbags.
I joined the end of our buffet line only to find a near empty line-up of stainless steel serving containers. The only two things that I could get more than a couple of spoonful's of was some boiled rice and some wilted spinach. I asked the servery staff if they were waiting on a re-supply - nope that was it for the group meal. I'm like really??? I go back to my seat empty handed, so "Mr T" goes to ask the same question and comes back with the same answer. In an incredible display for kindness, about a ½ dozen fellow travellers around me, including "Mr T" and "Two Pula" say to go grab a plate and wanted to share what they had on their own plates. I declined all their gracious offers as I said I'll head out after the group meal to grab some street food.
As a few of the tour group would be leaving us in the morning, after the dinner "service" I made my farewells to them and I headed out the door to find a feed. I didn't get far as the unmistakeable aroma of charcoal cooking drew me across the road, to what looked to be a pop-up food shop, with tables & chairs set up on the footpath/sidwalk, that was doing a roaring trade. While looking over the menu, the chef/owner got chatting to me in broken English, which saw me order "whatever is fresh and tasty". The guy also mentions that they do not sell alcohol, but I can bring my own. You beauty - I went back to my room, grabbed a 6 pack of Kilimanjaro Premium Lager, which the chef/owner promptly put on ice and then served me some of the best spicy chicken, assorted side dishes and flat bread that I'd tasted in a long while.
Sitting there on the street, on a busy Saturday night, eating great street food, with an ice cold beer in hand and watching the world go by is one of the simple pleasures that I love travel so much for.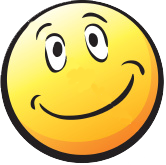 • KILOSA - Road A7 (Morogoro, TZA)
• MBEZI ~ Road A7 (Pwani, TZA)
• DAR ES SALAAM (Dar es Salaam, TZA)
Day 31 - Dar es Salaam
Our journey today brings us out of the cool highland region to the humid Indian Ocean coastal city of Dar es Salaam. Meaning 'House of Peace' in Arabic, Dar es Salaam is the economic and trade capital of Tanzania, but inland Dodoma remains the official capital city.