DAY 36
Week 6
IRINGA (Iringa, TZA) to MIKUMI (Morogoro, TZA)
Friday December 16th, 2016
TODAYS MILEAGE – 198 miles or 319 kilometres
TRIP MILEAGE – 18174 miles or 29248 kilometres
Yup, "Mr T" was 100% correct - woke up this morning at the Old Farm House at Kisolanza Farm and it was colder than a mother-in-law's kiss. According to my the weather channel and thermometer on my phone, it was a balmy 2°C (36°F).
We set off nice an early in a north-easterly direction with the aim of getting in an afternoon game drive. Prior to departure, "Mr T" mentioned that we are going to notice a lot more erratic driving from the locals and to expect the unexpected even from the wildlife. We would later see how prophetic his world would turn out to be.
We passed through the Iringa mountainous areas and up into the flat lands of Morogoro, including an interesting stop to check out a boab forest around Mbuyuni. I didn't realize just how big and majestic the trees are until standing in the midst of them.
Around lunchtime, we were welcomed to Asante Afrika Camp with fresh orange juice and armed guards. Come to find out that the protection wasn't for bandits, rather it was for the fact that our camp is on the edge of Mikumi National Park and animals of all varieties freely roam in and around our camp. Can you spell nature boy???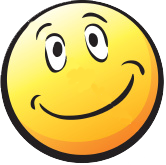 At 3PM and after setting up camp for the night, we were collected by Usambara Expeditions for the afternoons game drive through Mikumi National Park. "Mr T's" warning from earlier this morning rang true as the drive to the park was anything but uneventful. From weaponhead drivers and truck roll-overs to traffic delays caused by roaming giraffes, elephants and Cape buffalos, ensured everyone was wide awake and alert for the 4 hour game drive.
That evening I noticed one of our travellers looked to be suffering from either a touch of the sun or mild heat stroke. We did the best we could to get his core temperature down with cool towels and head cloths, which he seemed to respond well to. We also got several doses of electrolytes into him to aid in his re-hydration. As he went off to bed, he said he was feeling a whole lot better, but we'll see how he pulls up in the morning.
A few of us decided to partake in a couple of ice cold "sherbets" and I think I got the bed about midnight. I even found a pair of "wobbly boots" on my short walk home.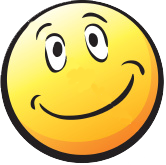 • IRINGA ~ Kisolanza Old Farmhouse Camping (Iringa, TZA)
• LUGALO ~ Road A7 (Iringa, TZA)
• MAZOMBE ~ Road A7 (Iringa, TZA)
• KITONGA ~ Road A7 (Iringa, TZA)
• MBUYUNI (Morogoro, TZA)
• MBUYUNI - Boab Forest (Morogoro, TZA)
• CROCODILE CAMP (Morogoro, TZA)
• MIKUMI ~ Asante Afrika Camp (Morogoro, TZA)
• MIKUMI ~ Road A7 (Morogoro, TZA)
• MIKUMI ~ National Park (Morogoro, TZA)
• MIKUMI ~ Mkato River (Morogoro, TZA)
Day 30 - Mikumi
We leave Iringa today and head north to the Mikumi National Park. Mikumi is home to lion, zebra, wildebeest, impala, buffalo and elephant. Here we have the opportunity to enjoy an afternoon game drive through the park.