DAY 28
Week 4
LUSAKA (Lusaka, ZMB) to PETAUKE (Eastern, ZMB)
Thursday December 8th, 2016
TODAYS MILEAGE – 257 miles or 413 kilometres
TRIP MILEAGE – 16903 miles or 27203 kilometres
Our early departure from the Eureka Camping Park upset a few of the 50 or so Swedish travellers trying to sleep in. They arrived last night around 8:30 on the two Rosa Bussarna buses. It was like a Viking invasion in which as a group they proceeded on making a hell of racket for the next couple of hours, generally annoying all those around them.
I suppose it's kind of mean of me, but paybacks can be a bitch, especially when you're trying to sleep.
We had an hour or so at the Manda Hill Shopping Mall and "Two Pula" had to do some grocery shopping for the group and I had replace one of the most important items on the truck - my esky.
With the two Aussie's joining us, my esky had become way to small in keeping the essentials chilled. I was able to locate a genuine Coleman Xtreme 66 litre Esky for about $30USD, so I snaffled that up in a huge hurry.
On the way out, I had to avail myself of the gents facilities which is where I took the attached photo announcing "Evans was in da house". Not sure if "Grillz" was tagging & bagging???
While loading the truck with my new esky, I could simple lift the padlocked door handle to gain entry, so another walk back to the shopping centre was in order so I could purchase 5 different new locks. As luck would have it, the last lock I tried resolved the issue.
As you could only purchase wine at the shopping center, we had to stop at a local Zambian bottlo and worked out my new esky easily takes 4 cartons of piss, 6 bottles of wine, 12 bottles of water and 4 bags off ice to keep it cold for a couple of days - I'm a happy camper.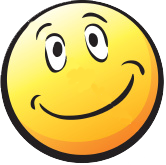 Just on dusk, we set up camp for the night at Chimwemwe Lodge and as my tent had no time to dry, I camped out in the kitchen hut with no door on it. My best friend that night was a Bushman ..... repellent that is. The mozzies were out in force and although I did try some of fellow traveller Kobus Bester's you beaut South African mozzie cream, it must have been like catnip to a kitty for them. I brang out the 40% DEET Bushman Ultra Repellent and literally within seconds the mozzies had buggered off.
• LUSAKA ~ Eureka Camping Park (Lusaka, ZMB)
• LUSAKA ~ Manda Hill Shopping Mall (Lusaka, ZMB)
• TALABUKU ~ Road T1 (Lusaka, ZMB)
• LUANGWA ~ Bridge Market (Lusaka, ZMB)
• PETAUKE ~ Chimwemwe Lodge (Eastern, ZMB)
Day 22 - Petauke
Today is a long drive through lush country, crossing rivers en-route to Petauke, the gateway to the South Luangwa NP. Zambia is truly African and an adjustment from the more Western ways of Southern Africa.